Georgetown Executive Business Program (Washington DC & New York)
ESEUNE Business School y Georgetown University desarrollan desde 1997 un programa de verano para directivos, de una semana de duración, en Estados Unidos.
Georgetown University, fundada en 1879, es una de las Universidades más selectivas de Estados Unidos en cuyo campus estudian y han estudiado personalidades del mundo económico y político como el Rey D. Felipe VI o el Presidente Clinton.
El programa ha sido diseñado por el prestigioso CIED (Center por Internacional Education Developement) de Georgetown University para profesionales con perfil directivo y alumnos del MBA de ESEUNE Business School y otras Escuelas de Negocios invitadas. Es impartido por profesores de McDonough School of Business de Georgetown, CIED, Department of Government y directivos y consultores americanos invitados.
Beneficios para el participante
GEORGETOWN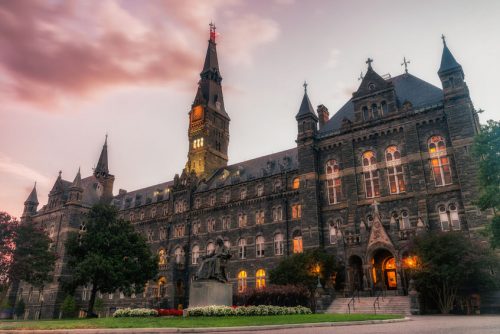 Cursar un periodo lectivo en una de las universidades más prestigiosas del mundo
WASHINGTON Y NEW YORK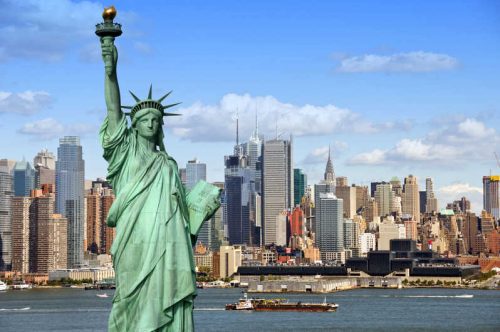 Una experiencia educativa y cultural en las dos principales ciudades de Estados Unidos
NETWORKING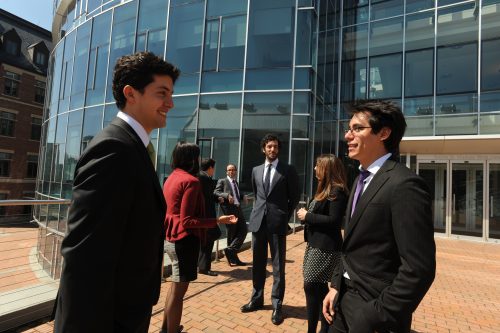 Convivir en un campus de élite con los compañeros y profesores de Georgetown potencia las relaciones personales
MANAGEMENT USA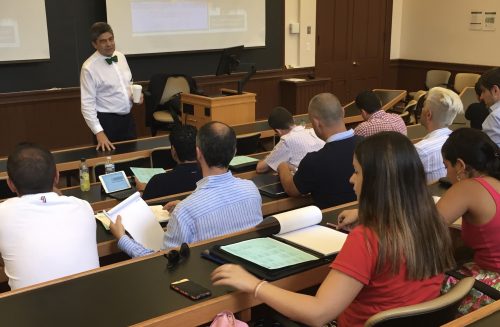 Analizar conceptos de management con profesores de Georgetown para conocer la perspectiva norteamericana
EXPERIENCIA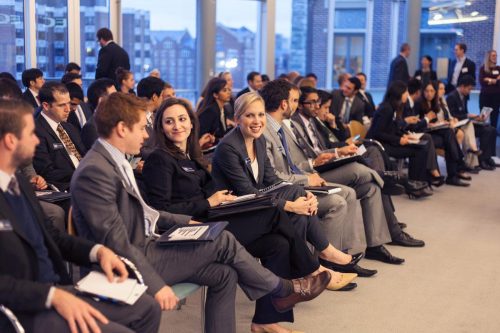 Experimentar una estancia en un campus universitario estadounidense durante una semana
CURRICULUM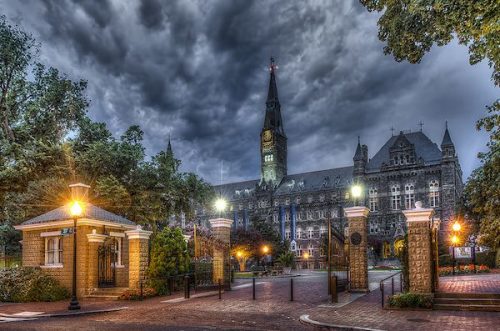 Incorporar un Diploma de una de las mejores Universidades del mundo
Las fechas para la vigésimo cuarta edición son del 18 al 25 de julio de 2020.
Las personas participantes han de llegar a Washington DC el sábado 18 de julio. Nos alojamos hasta el jueves en la residencia de estudiantes ejecutivos del Campus.
El domingo 19 se dedica a actividades culturales opcionales en la ciudad.
La actividad académica en Washington se desarrolla los días 20, 21 y 22 de julio.
El jueves 23 de julio por la mañana nos trasladamos a New York City, desarrollándose la actividad en esta ciudad el jueves por la tarde y el viernes 24. Nos alojamos en hotel.
El regreso se puede realizar desde New York a partir del sábado 25 de julio (o el viernes 24 a última hora de la tarde). O a partir de ahí, extender la estancia en USA.
El programa se imparte en inglés para alumnos cuyo primer idioma es el español (nivel medio-alto recomendable)
GLOBAL & MULTICULTURAL MARKETING
Marketing  and Leadership Challenges in Times of Globalization
Prof. Luis Bitancourt – Georgetown University CIED
Get to Know your Internationational Customer
Prof. José Luís Guerrero – Georgetown University School of Business
Introduction to American Society
Prof. Eric Langenbacher – Georgetown University Department of Government
INNOVATION & 21st CENTURY ORGANIZATIONS
Prof. Goncalves – Former Vice-President Citigroup and Pfizer
Corporate Social Responsability
Prof. Jose Luis Guerrero – Georgetown University School of Business
International Business Negotiation
Prof. Douglas McCabe – Georgetown University School of Business
BUSINESS BRIEFING
Site Visits – Bloomberg, American Express, IBM, Startups
Capitol Hill, National Mall, Georgetown