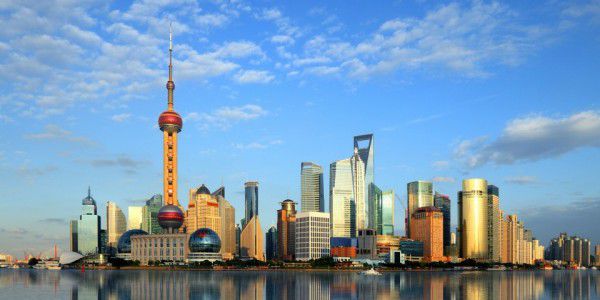 China
The World´s largest consumer market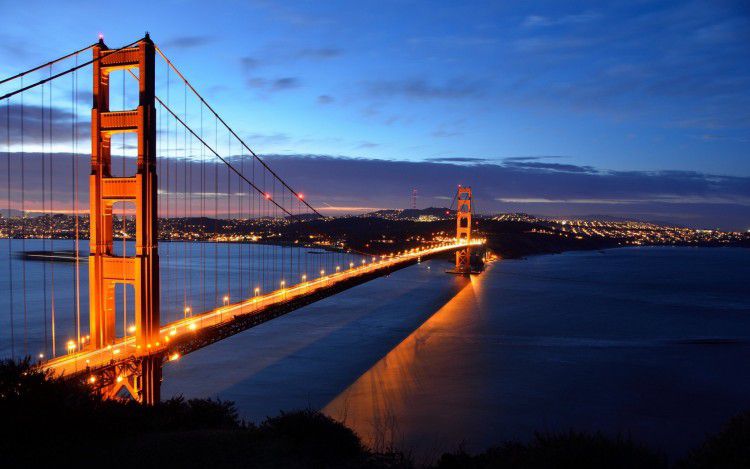 USA
The most innovative economy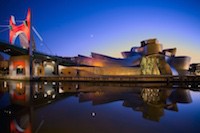 Europe
Learning from the experience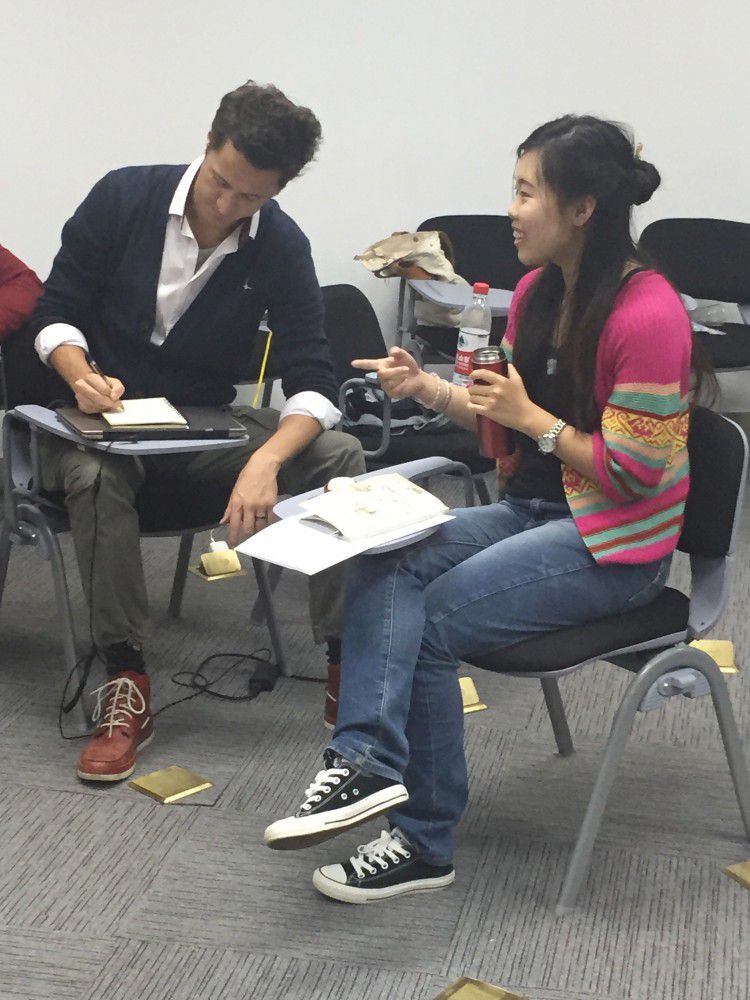 ESEUNE Business School
Linking East and West in teaching and connecting top talent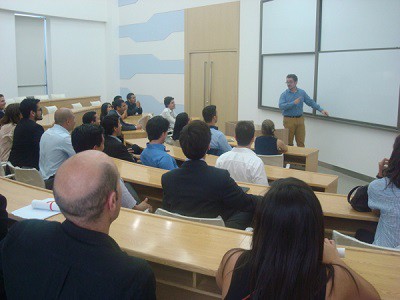 The ESEUNE Global MBA
Management from a global perspective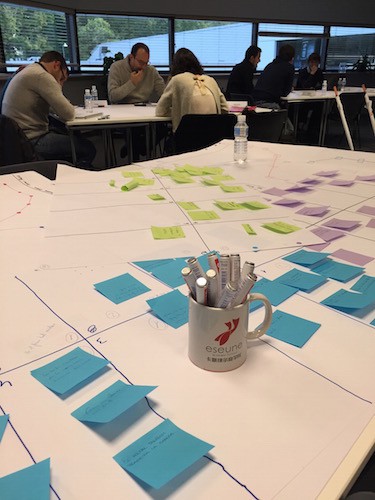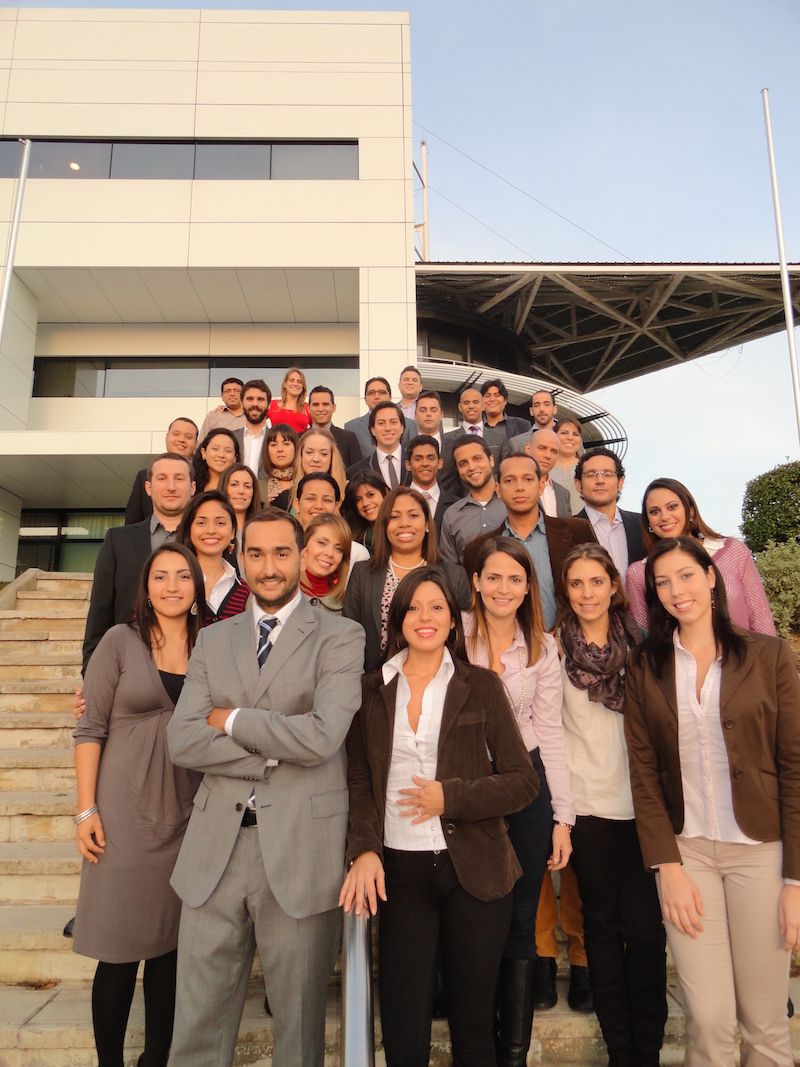 ESEUNE Global MBA
Global Environment
Faculty and students from Europe, Asia and America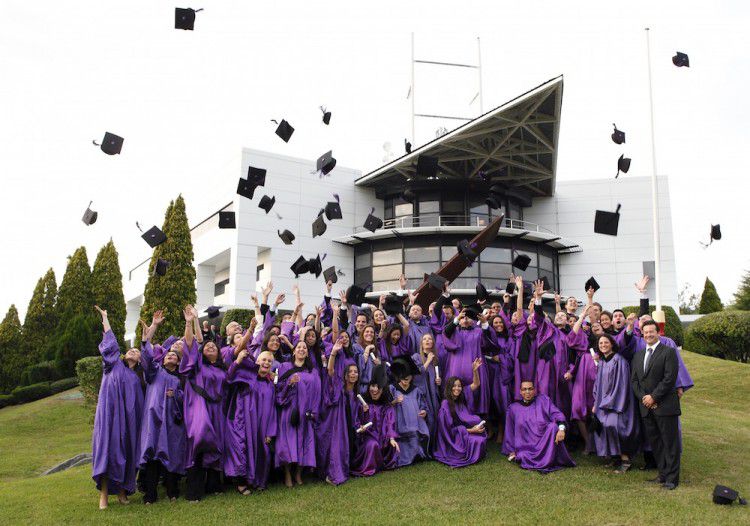 Where? Ten fascinating cities
The ESEUNE Tianjin Business School mission is linking East and West in teaching and connecting top talent  to prepare highly competent, internationally oriented managers able to adapt to the driving forces of business globalization, international competition, and international cooperation.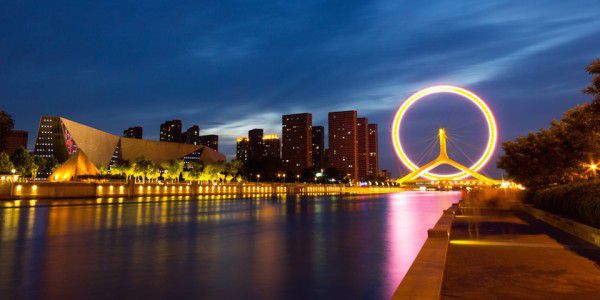 Tianjin / Beijing
The ESEUNE Tianjin Business School campus is located at the Zhongbei Technology Park, in Tianjin (35 minutes by train from Beijing city center). 
Students enjoy complete facilities
 with modern classrooms, meeting rooms,cafeteria, rest areas and green spaces to relax in between lecture sessions. In the Technology Park, students work with managers and entrepreneurs from technology companies (software, mobile, apps, etc.)
Tianjin is the fourth largest city in China, after Shanghai, Beijing, and Guangzhou. The city of Tianjin recorded China's highest per-capita GDP, followed by Shanghai and Beijing. Since the mid-19th century, Tianjin has been a major seaport and gateway to the nation's capital. Tianjin's port is the world's top-level and China's largest artificial deep water harbor, and the throughput capacity ranks the fifth place in the world. Tianjin harbor is the port of call to international cruises visiting Beijing. More than 300 'Fortune 500' companies have set up base in Tianjin, which is a new growth pole in China and is a hub of advanced industry and financial activity. This is a great opportunity for ESEUNE students.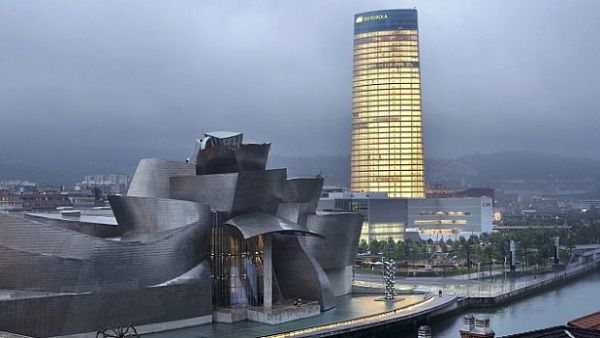 Bilbao
The ESEUNE Europe Campus is located in Spain, at the Bilbao Technology Park. 
Bilbao
 is the financial, and business capital of the Basque Country, one of the most dynamic and innovative regions among Europe. Bilbao (where ESEUNE headquarters are located )  is very well known for its 
high quality of life
 (one of the most safest cities in Europe, excellent air quality, public transport, unique cultural offerings, and internationally renowned museums like the Guggenheim). The Basque Country has economic figures that place it
among the most developed in Europe 
thanks to a strong business network formed by small, and medium industrial enterprises worldwide competing against large multinationals, using smart technology, ICT, and management. 
A successful model, applicable to the reality of other countries, which can only be found in the Basque Country,
 and has contributed significantly to the success of ESEUNE International Business School, where each year, about one hundred executives from around the world come to in order to learn.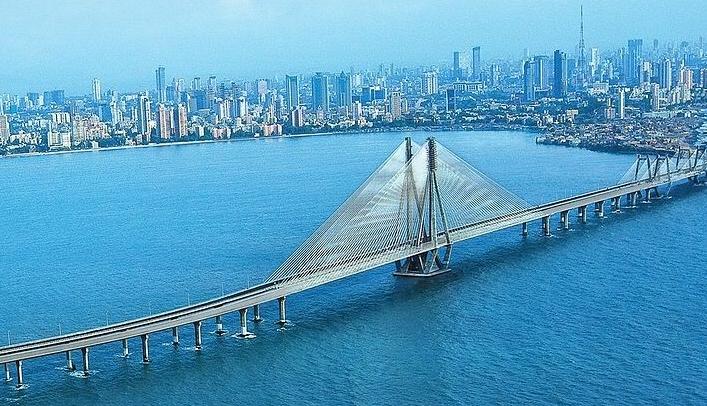 Bombay/Bangalore
Mumbai
 is the most populous city in India, and the fourth most populous city in the world, with a total population of the metropolitan area of approximately 20.5 million. It is the richest city in India, and has t
he highest GDP in South, West and Central Asia
.
Mumbai is the commercial and entertainment capital city of India, is also one of the ten most important trading centers in the world in terms of global financial flow, generating 5% of India's GDP that accounts for 25% of industrial production , 70% of maritime trade and 70% of capital transactions to India's economy. Important  financial institutions are located in this city such as the Reserve Bank of India, the Bombay Stock Exchange, the National Stock Exchange of India, the SEBI and the corporate headquarters of many Indian companies and multinational corporations.
Bangalore is the fastest growing metropolis in India, one of the world's major emerging economies. Bharat Electronics Limited (BEL), Hindustan Aeronautics Limited (HAL), National Aerospace Laboratories (NAL), Bharat Heavy Electricals Limited (BHEL), Bharat Earth Movers Limited (BEML) and Hindustan Machine Tools (HMT) are some of the companies that are located in this city. Bangalore is known as the Silicon Valley of India because of its large number of technology based companies, contributing to 33% of the Indian exports of ICT. In Bangalore the ICT industry is divided into three main groups: Software Technology Parks of India (STPI), International Tech Park, Bangalore (ITPB), and the Electronics City.
The Global MBA includes a two-weeks field trip to India visiting Bombay, Pune and Bangalore.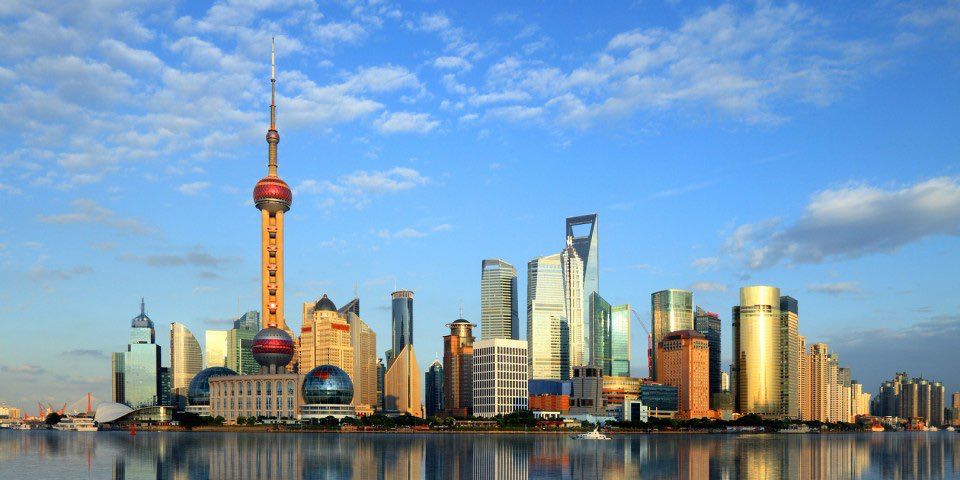 Shanghai / Hong Kong
Shanghai is
 the commercial and financial center of mainland China
. Currently it is one of the most prosperous cities in the world. Its cosmopolitan character, sophisticated and affluent consumers, and highly educated and skilled labor force make it highly attractive to overseas investors. Shanghai has recorded double-digit growth for 15 consecutive years since 1992 to become the center of finance and trade in the new China.
Hong Kong is one of the World's leading international financial centers. The Hong Kong Stock Exchange is the seventh largest in the world, and Hong Kong is the world's eleventh largest trading entity and re-export center.
The Global MBA has two field trips to Hong Kong and Shanghai along the academic year.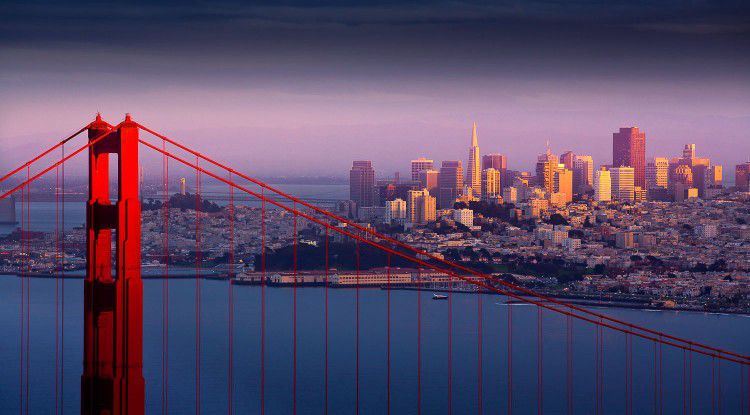 San Francisco
There is no doubt that technology has become the foundation of the great changes that are taking place in the planet, and the epicenter of this transformation lies in this region located in Northern California, in San Francisco Bay. 
Silicon Valley has become the house of innovation, the most innovative place in the world, home of the major multinational technological companies (Apple, Intel, HP, etc.) were some of the organizations which are contributing to this transformation of the world have been founded and developed (Google, Facebook, Ebay), and where the laboratories and research centers of innovative companies are hold (Xerox, IBM). Some the best scientists of the world visit Silicon Valley to investigate in some the world's major Universities (Stanford, Berkeley), where an exclusive ecosystem formed by entrepreneurs, investors, public equity funds, and above all, talent is generated.
The Global MBA includes a one-week field trip to Silicon Valley learning about entrepreneurship and innovation.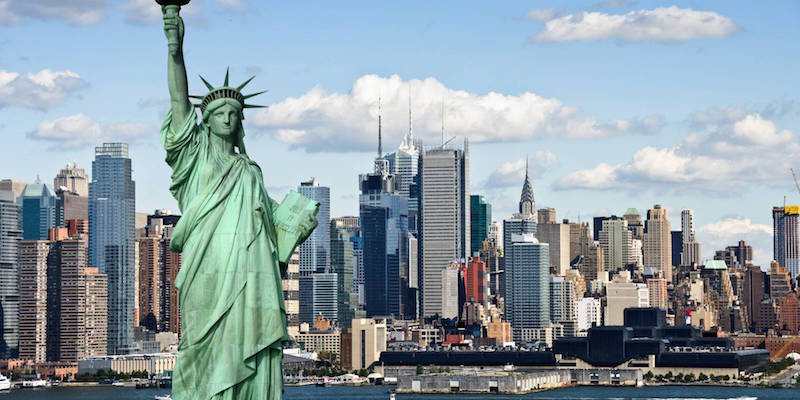 Washington DC/New York City
Washington DC
  is the capital of the United States of America, it is the world's center of global political decisions. The Global MBA includes a
one-week program
at 
Georgetown University
, one of the top world academic institutions, at Washington DC and New York City.
Georgetown University is located in a residential area of Washington DC, a pleasant neighborhood with homes from the nineteenth century, surrounded by very pleasant streets, along the banks of the Potomac River. Students live at the campus in the University's Residence. Georgetown, with its shops, restaurants, pubs and terraces along the river, is an ideal place to relax after class.
Georgetown University was founded in 1979 by John Carroll. It is one of the most selective universities in the United States in which campus, located in the historic district of Georgetown in Washington DC., the university holds around 12,000  students from 110 different countries. Famous people, like President Clinton have studied at Georgetown University.
ESEUNE and Georgetown University began collaborating in 1997, when the first group of MBA students arrived in Washington to deepen the U.S. perspective on the different areas of business management seen on their Master. 
For whom?
The Global MBA is designed for people who want to become managers in global environments. These people think global and they can find solutions in any situation and in any country of the world.
Global MBA students have different backgrounds like business administration, engineering, humanities… All of them are willing to have training periods in different countries in other to learn by living and working on those countries. Participants on average have less than three years of professional experience and their average age is from 23 to 30 years.  But the group includes executive students with large experience and age around 40.
We are looking for professionals with the desire to learn by doing, able to work in teams and able to find solutions to daily problems on companies facing the challenges of a global market. The heterogeneity of the participants generates diversity of opinions, ideas and approaches whose contrast is extremely dynamic and enriching.
The admission process is used to identify and select outstanding individuals for their willingness to learn as they share what they know, for their ability to integrate into teams and for their ability to identify alternatives and solutions to the complex challenges of a globalized world.
"I believe that everyone that wishes to have a global education must go to China. To thoroughly understand this Country there is no better way than to experience it. It's a completely different culture and in many ways interesting and admirable. For me it was an enriching experience, both personally and professionally. Facilities and staff are highly recommended".

"The experience in China was simply spectacular. Culture shock is as rich as the classes themselves. Chinese culture, naturally collectivist, opens up a whole new perspective in different aspects of your personal life and opens your mind to countless new businesses. While at China you immediately realize that the world goes at another speed there. It is almost evident that all poles of growth and new opportunities are on this side of the globe".

"The experience in China has given me a degree of autonomy and openness to other markets and cultures that I did not have before. It helps to think different and to improve your skills in both, professional and personal. The quality of the professors and the visit to the best companies, nationals and internationals, made this MBA a unique option to complete your background with an international vision"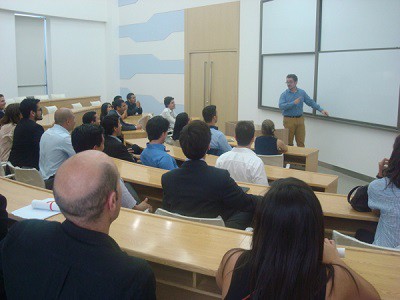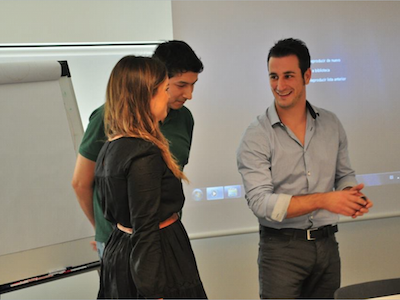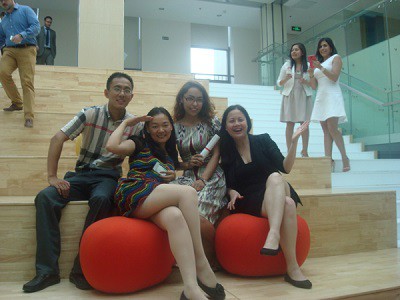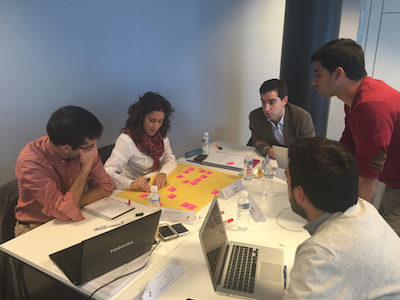 The Global MBA program addresses the business management from a global perspective, delving into the techniques and tools which have busted onto the general management and directly affecting the competitiveness of a global business. The program consists of 17 modules, totaling 52 credits (according to the European standards of higher education each credit equals 25 hours of work, study, and practice). The Global MBA focuses on 4 main areas.
GLOBAL BUSINESS MANAGEMENT
All organizations are impacted by the international environment in which they operate. The understanding of strategy, international trade and finance issues is crucial when business is conducted across national borders. By the end of the module the student must be able to interpret international trade and finance, understand the determinants of trade, evaluate trade policy and evaluate the risks of investing in emerging economies. The over-riding objective of this first area is to use these skills to articulate comprehensive/cohesive global expansion strategies for any firm. It is divided in 4 courses.
1. International Economics
2. International Accounting
3. International Finance, Banking and Business Law
4. Global Strategy
GLOBAL MARKET OPERATIONS
This area focuses on how enterprises plan, design, and execute their global operations in industries -such as consumer products, high tech, biotech, and retail- in both, developed economies (European Union, North America, Japan), and emerging markets (China) where firms must rely on the integration of a network of suppliers, manufacturers, distributors, and retailers to provide products and services. The area is divided in 4 courses.
1. Global Supply Chain Management
2. Export Import Management
3. Global Marketing Strategy
4. Strategic Human Resources
GLOBAL LEADERSHIP FOR THE NEW ECONOMY
This area focuses on the challenges, risks and opportunities of Globalization. These modules focuses on the improvement of skills towards innovation and creativity. Our students learn how to develop new business models guided through value, building of new markets, redefining relations and process maps. The area is structured upon 3 courses.
1. Global Business Negotiation
2. Innovation and Disruptive Change
3. GAP (Global Action Project)
EMERGING GLOBAL MARKETS
This area focuses in China economy, culture, values, market and operations and is divided in 3 courses.
1. China I: Culture and buyer behavior
2. China II: Chinese market and operations
3. China III: Chinese language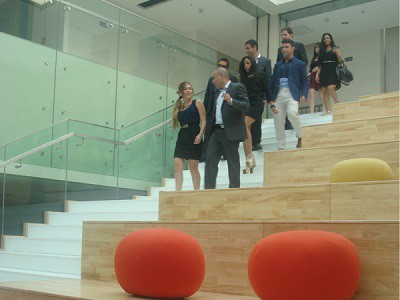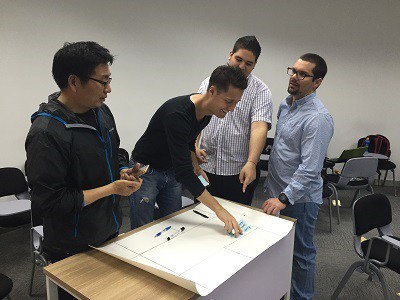 Our participants learn by doing. They face real business cases, and situations so that they learn how to solved problems. And it is from that experience and the need to solve real problems that our students better assimilate the contents of the Global MBA.
They can participate in the management of any of the various functional areas of the company (financial, marketing , people, information systems, management, etc..) always having a global view of the enterprise as a whole, which enables them to become high effective middle managers aiming to become general managers in the future.
The Global MBA program includes internship, so that the student can develop skills on Europe or China. ESEUNE equips participants with the tools and skills necessary to become a proactive, flexible professional and with a strategic vision that allows him or her to take advantage of new opportunities provided by the new competitive stage.
MBAction! methodology consists of two learning processes: IN and OUT
PROCESSES IN
Assimilation of knowledge, content, skills and tools  by attending lectures given by ESEUNE professors coming from East and West.
PROCESSES OUT
Implementation of what was learned in real projects with the help of ESEUNE tutors. And working at companies who hire the students for internships. Thus, all the content and tools are oriented towards real practical application.